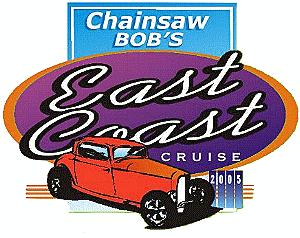 Accomodation
Suggested Motels
Fellow Hot Rodder Steve Russell has been good enough to put this list of accommodation together after spending sometime scouring the internet for the best deals re Motel accommodation. Steve says that these motels may not be all that flash but they are all cheap, comfortable, clean and offer off street parking.
Lake Entrance 20/03/05 Sunday
Black Swan Motor Inn
Contact: Gwen (03) 5155 1913
$70
Batemans Bay 21/03/05 Monday
Argyle Terrace
Contact: Jenny 1800 028 2766
$99
The Entrance 22/03/05 Tuesday
Lake Front Motel
Contact: Leanne (02) 4332 4518
$68
Port Macquarie 23/03/05 Wednesday
Excelsior Motor Inn
Contact: (02) 6584 5156
$85
Gold Coast
Ashmore Palms Holiday Village 24/03/05 - 30/03/05
Lorikeet Lodge
7 nights $1065
* They do have cheaper accommodation
Suggested Caravan Parks
The caravan parks listed below are a suggestion only, I have made no special arrangements nor have I arranged any special discounts.
All accommodation arrangements are up to each individual
Berwick 19/03/05 Saturday
Blue Gum Caravan Park
Princes Hwy and Brut Rd,
Beaconsfield / Officer
03 9707 2753
This is the closest park to the starting point at Berwick it's a couple of klm's past Berwick on the Princes hwy you'll be able to park out front and wait till the cruise passes your door or drive back into Berwick and leave with the rest of the cruises.
Lake Entrance 20/03/05 Sunday
Waters Edge Caravan Park
Princes Hwy
03 5155 1914
Batemans Bay 21/03/05 Monday
The Coach House Caravan Park
49 Beach Rd.
02 4472 4392
The Entrance 22/03/05 Tuesday
Dunleith Caravan Park
Hutton Rd, The Entrance
Ph: 02 4332 2172
Port Macquarie 23/03/05 Wednesday
Sundowner Breakwall Toursit Park
1 Munster St.
Freecall 1800 636 452
---