---


Here at A.J.'s Hot Rods we are striving to make the best bodies, chassis and components available to you at an affordable price, without compromising the quality. A.J.'s Hot Rods offer body and chassis kits from Stage 1 through to completion. We also now manufacture a range of coil over shock absorbers with a wide range of spring rates available. These coil overs are made of aircraft quality 6061-T6 aluminum and are nitrogen gas charged. They are totally made at our own premises here on the Gold Coast and we always have good stocks on hand. A.J.'s Hot Rods have now added further to the growing list with 316 stainless steel steering columns, fully show polished and 6061-T6 Billet Aluminum steering columns with a range of drop columns, universals, floor mounts and Double 'D' Shafts to complete the whole steering set up from one shop.
---


Direct importer of early hemi engines, performance parts and accessories for Chrysler, Dodge and De Soto vehicles. Classic cars personally located and imported from the USA. Offical Australian distributor for Power Play and Hot Heads Hemi parts.
---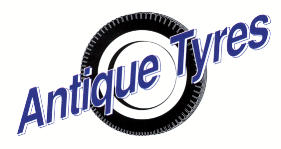 If you owncollector vehicles, we've got the tyres for you. For Horseless carriage and early brass car owners we offer our antique high pressure and beaded edge tyres. We also stock a wide range of tyres for 1930's - 1960's vintage and classic cars through to 70's muscle cars. A comprehensive range of red and white walls. Motorcycle, scooter, truck and military tyres are also available.
---


THE AUSTRALIAN STREET ROD FEDERATION INC. is officially recognised as the governing body of all facets of street rodding in Australia. Its primary objective is to increase the number of street rods and customs in Australia by assisting members to build, register and insure their vehicles. To achieve this the Federation is committed to promoting and developing street rodding as a major national sporting activity. Members can rely on the Federation to assist and encourage them in their activities which are designed to foster and create goodwill between members, the general public and relevant State Transport Authorities.
---

No fuss universal wiring kit for hot rod, street rod, street machine, race car or custom car. Site online 23/03/2003.
---


We supply diecast and plastic models as well as a wide range of automotive collectables and memrobillia.
---


BAY RODDERS Inc is a Hot Rod Club based in the town of Somerville, an outer southern suburb of Melbourne, on the Mornington Peninsula, Victoria, Australia. The club caters Hot Rods, Classics and Customs. BAY RODDERS are an active family oriented club and cruise as a club to many runs and events holding their own event the 2 BAY ROD RUN about two weeks after the ASRF nationals. The next 2 Bay Run is 3-4 May 2003.
---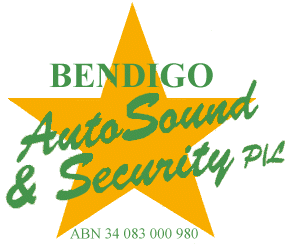 Products we supply and install include - CD tuners, radio cassettes, CD stackers, speakers, amplifiers, subwoofers, in-car TV monitors, uhf/cb radios, antennas, huge range of fitting accessories, cruise controls, central locking, remotes, alarms, engine immobilisers, electric window kits, etc. We also install other auto accessories such as speed alerts, shoo roos, in car phone kits, in car DVD, videos & Play Stations.
---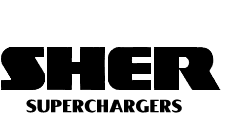 We stock Superchargers and Supercharger kits to suit all auors and bearings etctomotive and marine applications. We can service or supply parts for all popular brands of Superchargers, including Blower manifolds, pulleys, belts, drives rot
---


Based in Castlemaine Victoria. they have developed and manufactured a range of 2 speed wiper conversions, gear reduction starter motors, exhaust headers and fuel injection kits for hot-rods, street machines and specialist vehicles. They can also undertake any one-off conversions. They stock a large range of 'Painless Wiring' and 'V.D.O.' products, along with popular changeover items such as alternators, generators and starter motors.
---

Australia's Largest and Cheapest Direct Importer of 1955-56-57 Chevrolet Parts. With over 25 years experience with 1955-56-57 Chevrolet 2 Door & 4 Door Sedans, 2 Door & 4 Door Hardtops, 2 Door & 4 Door Station Wagons, Nomads and Convertibles we can advise and help with any queries you may have with the Restoration of your classic car. We have 20 plus dealerships with manufacturers in the United States which means we buy at good prices and we pass the savings onto our customers. We are Australia's oldest Danchuk dealer and keep a large stock of their parts. We are experienced with left hand drive and right hand drive vehicles and know what parts interchange between models.
---


Your total Veteran, Vintage, Classic & Special Vehicle restoration specialists Hot Rod Builders & Modifiers Brake Drum Manufacturers Carburettor, Fuel Pump & Vacuum Tank Specialists. We can restore, repair or modify your car or commercial for you.
---


Detroit Iron information system's series of vintage American car shop manuals on CD,Include vehicles from the early 30's through the early 70's.Our desire is to take the original manuals for the autos and using current technology to make them available on CD,for use with Windows95/98 or NT computer system.Many of these Manuals are difficult to find and in poor condition.They are hard to read and fragile from age.
---


Manufacturers of fiberglass FORD bodies in various styles ranging from '28 -37. The superb finish of all our bodies, as supplied to over 300 Australian, American and New Zealand customers, is unequalled by any other body available. We combine the very latest in fiberglass technology with over 20 years experience steeling out bodies to meet Australian and International requirements. Chop tops, full body steels outs, including Burstproof locks, intrusion bars, window regulators etc. Quality work at reasonable rates.
---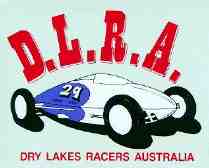 The Dry Lakes Racers Australia are the official governing and sanctioning body in Australia for Salt Lakes Racing. They conduct the annual Speed Trials at Lake Gairdner in South Australia each March.
---


Flat Attack Racing make performance equipment for Ford "flathead"V8's. Ranging from modern fuel injection, programable 2 and 3 bolt crab distributors, to transmission adaptors and a host of other items. Plus Director Mike Davidson is author of 2 fantastic books about high performance flatheads.
---

Geelong Street Rodders
---


GMW Consulting Services Pty Ltd is an Internet Web page Design and Consultancy Service. Based in Melbourne, Victoria, Australia. Specializing in all facets of the Internet for the Automotive Industry, ranging from web site design to full internet consulting.
---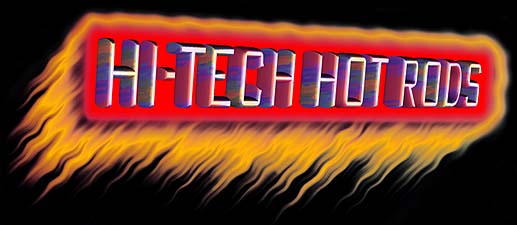 Manufacturers of Hi-Tech Stainless Steel Grille Inserts for '34 Fords
---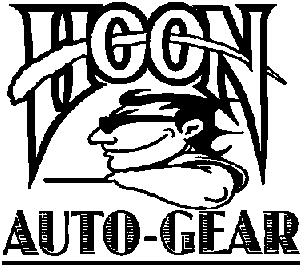 We offer an exclusive range of Hot Rod, Classic & Street Machine Giftwares, Clothing& Artwork. All products are designed and produced by Darryl McKenzie for HOON Auto Gear in Australia and New Zealand.
HOON. We have all been one or seen one. The slightly rebellious, sunglass clad, ever so cool dude usually spotted behind the wheel of something special, his arm mysteriously jutting out the window, usually with a smile a mile wide - he has an abnormally heavy right foot and it is believed gasoline flows freely in his veins.
---


Greg Wapling's Home Page, featuring hundreds of photos of Aussie Hot Rods catagorised by event and make. Features weekly updated page with high resolution images, Readers Rides, Rods Under Construction, Diamonds in the Rough and a Virtual Body Shop page.
---


Chris and Dave Cox at Hot Rod Heaven can provide you with a chauffeur driven '28 Ford Tourer or '33 Ford Sedan for that special occasion. Online 01 August 2000.
---


JET-HOT coatings deliver truly amazing performance. On headers, JET-HOT boosts power and reduces heat under the hood and in the drivers compartment. It's also ideal for protecting manifolds and other high-temp components. The coating gets rave reviews from racers, restorers, hot rodders, motorcyclists and boat owners.
---

Have a look at some of the brilliant artwork of Craig Sayers. Specializing in automotive art, Craig can produce cartoon or realistic styles for posters , t-shirts, concept drawings.
---


We are a small family business located in the Central Victorian town of Chewton, near Castlemaine. Our interests in Hot-Rods, Classic Cars, Fifties Memorabilia and Computers combined when we first connected to the internet. With backgrounds in Photography, Feature Writing, Word Processing & Desktop Publishing it was a natural progression to web page design and publishing. We currently offer the following services. Photograph, drawing or logo scanning Domain Name applications, Australian & Worldwide In home Internet training (Mt Alexander area only) Web Page Design & Publishing Internet Consulting
---


Reproduction 32, 33/34, 35/40 chassis rails for Fords, Chevs and 40/41 Willys. Independent front and rear ends, Billet Brake Assemblies, Air Suspension Systems. Also manufacturers of custom CNC Plasma Cutting machines and CNC Flatbed Milling/Routers. Site online 22/05/2003.
---

Specalizing in the Ford Model A. We can supply bodies, parts and complete cars. Regular buying trips to the States ensure lots of good quality cars and parts to choose from.
---
---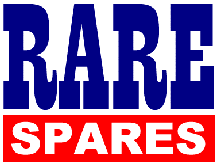 Rare Spares manufacture and supply an enormous range of reproduction parts for Australian cars.
---


A fantastic range of nostalgic collectables, including chrome stools and tables, service globes, novelty clocks, reproduction gas pumps, low rider diecast cars. Site online 05/06/2003.
---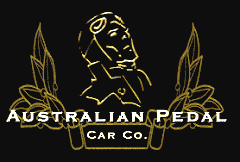 High quality reproduction old-fashioned pedal toys & memorabilia. These old fashioned pedal cars, designed exclusively for children aged two to eight years old (phone for details) are a parents & collectors dream.

---


With over thirty years of experience in the engine and transmission business Castlemaine Rod Shop has now produced over 100 different alloy Bellhousings and kits for Engine Transplants. As well as new bellhousings, CRS offer many production Engine and Transmission Adapters that are made to the highest standard and doweled to ensure accuracy. Another major part of the CRS operation is our chassis, suspension and brake conversion section.
---


FOR ALL YOUR HOT ROD, CUSTOM & AIRCRAFT MODELLING NEEDS! MAIL ORDER A SPECIALTY. Dealing primarily in Plastic Model car, truck and aircraft kits with the odd diecast vehicle.
---


The home of the very best in quality Air Filters and Air Intake Systems. Increased Performance, Low Restriction, Washable, Reusable Cotton Filter, Economical, Great Appearance, Universal Fit and Vehicle Specific. Site online 04 August 2000
---

Stockist of Aus-E-Brake Handbrake Kits, Coolflex Hose & Fittings, Total Performance Products, Never Rust Exhaust Products, Vehicle I.D. Plates and Matson Battery Tenders.
---

Victoria's largest importer of American engines, transmissions and 9" Ford rear ends. We stock rebuildable Chevrolet V8 and V6 engines from bare blocks to complete engines. Ford engines from bare blocks to complete engines. Large range of good running Chev, Ford, Chrysler engines. Early models to late injected motors. Large range of Chev and Ford automatic transmissions from rebuildable to good working condition, from early to late 4speed overdrive transmissions. Manual gearboxes, Saginaws, Muncies, Top Loaders, T5 5 speed gearboxes. Reconditioned Chev & Ford motors from shorts to complete. Large stocks of Ford and Chev, Chrysler, Pontiac Buick, Oldsmobile; crankshafts, con rods, heads, intake & exhaust manifolds, flywheels, bellhousings, pulleys, brackets, balancers, timing covers etc. 502 Chevy and 502 Mercruiser engines.
---
COMING SOON !
3a Racing Products
ALL STATE AUTO ACCESSIORIES
BILL THOMPSON AUTO RUBBER
HOT ROD HARDWARE
LEWIS CHASSIS WORKS
SPECIAL INTEREST AUTOS
Wrench Fiberglass